2021 Event Sponsors
Title Sponsor
Title Sponsor
Hole-in-One Sponsor
Driving Range/Putting Green Sponsor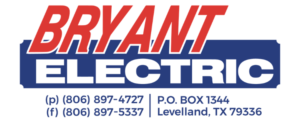 AbiliTEES Advocate Sponsor

Mulligan Sponsor
Drink Sponsor
Lunch Sponsor
Above Par Sponsors
Beverage Cart Sponsors
In honor of Blake Dixon Lewis – Love, Grammie & Grandpop 
Mr. Payroll, Plainview, TX
The Ries Family
Beverage Cart Sponsors
In honor of Blake Dixon Lewis – Love, Grammie & Grandpop
Mr. Payroll, Plainview, TX
The Ries Family
Beverage Cart Sponsors
In honor of Blake Dixon Lewis – Love, Grammie & Grandpop
Mr. Payroll, Plainview, TX
The Ries Family
Hole Sponsors
Bob & Beverly Freeman in honor of Beth and Andy
Blue Star Endowment
Clint Gregg, M.D.
Ear Nose & Throat Associates of Lubbock
FiberMax/BASF
Jazz A Louisiana Kitchen
Lubbock Llano Lions Club
McWhorter, Cobb and Johnson, LLP
Playground Solutions of Texas
Texas Tech Credit Union
The Spearman Family in Memory of Ray & Roy Watkins
Tularosa Ranch
United Supermarkets
Dinner Sponsor


2020 Event Photos


Upcoming Events
Join the High Point Village Family
TODAY!
Our mission is to create a village where individuals with intellectual disabilities can live, learn, work, worship, and achieve their full potential.