The High Point Hurricanes
Below are mandatory Forms for Participation in Special Olympics
About the Hurricanes
The High Point Village Hurricanes compete in the Area 17 Special Olympics Texas competitions. The Hurricanes team provides year-round sports training for our athletes.
How to Get Involved
To learn how you can join the Hurricanes Special Olympics team, email programs@highpointvillage.org or call us at 806.698.0015
*Every participant must have a new physical (regardless of if they have had a physical in the last three years) in order to compete in Special Olympics. All physicals must be recorded on the form provided from the Special Olympics society. Every participant must sign the COVID-19 waiver.
Sports We Play
Basketball is our most popular Special Olympics sport. We have two teams at High Point Village, a skills team as well as a 5 on 5 team. All participants learn the rules and essential of basketball, practice and compete based on their strengths.
Bowling is a weekly activity for our Villagers at High Point. Participants in Special Olympics bowling are coached on rules of the sport and compete in the singles competition.
Bocce Ball consists of its own rules but is essentially bowling in the outdoors! Similar to bowling, in bocce each participant learns the rules of the game and how the competition is structured.
All participants will grow in their level of conditioning. There are a variety of running and throwing events offered. Each Villager will compete based on their strengths and interests.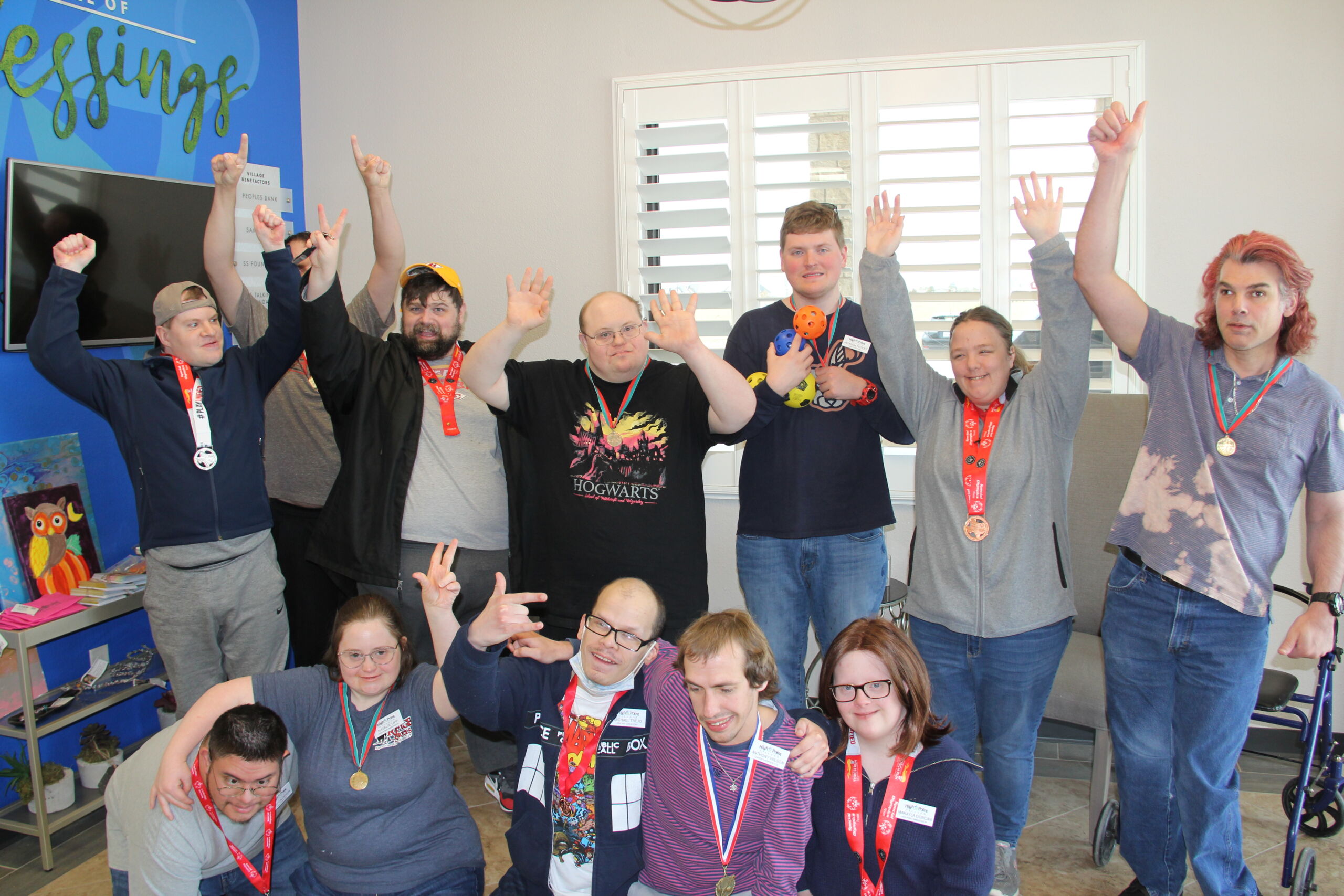 Join the High Point Village Family
TODAY!
Our mission is to create a village where individuals with intellectual disabilities can live, learn, work, worship, and achieve their full potential.